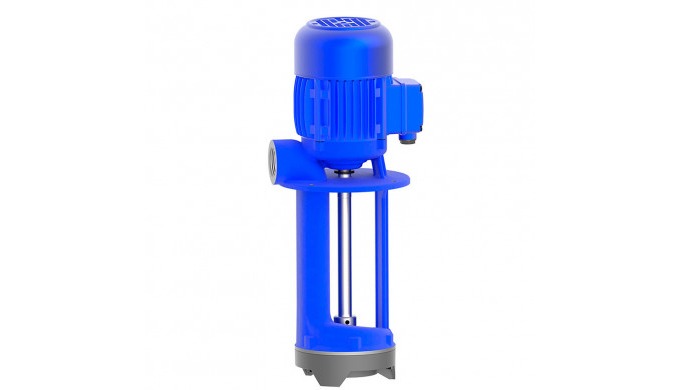 Immersion Pumps
are plain centrifugal pumps with the impeller fitted on the driving shaft extension. They are mounted on top of the container, the pump extension being immersed in the coolant.
The dimensions are based on standard specification EN 12157.
The maximum coolant level must stay a few mm/inches below the mounting flange.
Description of the Product
Immersion Pumps
are plain centrifugal pumps with the impeller fitted on the driving shaft extension. They are mounted on top of the container, the pump extension being immersed in the coolant.
The dimensions are based on standard specification EN 12157.
The maximum coolant level must stay a few mm/inches below the mounting flange.

Volumetric delivery: up to 500 l/min
Delivery head: up to 13 m
Price of the Product
Price not indicated
Technical Details
Media : coolants cooling/cutting oils
Operation : electric
Priming : semi-submersible
Type : centrifugal
Domain : industrial,for machine tools,for the metallurgical industry
Other characteristics : single-stage,radial,small,tank-mounted,cooling,for emulsions,cutting fluid,for refrigerant fluids