Frozen Slice Pen shell Scallop 3mm | frozen penshell scallop
- Product
Boryeong-si -
South Korea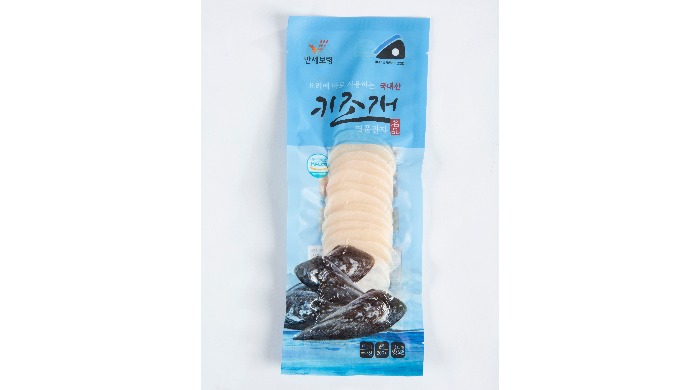 3mm sliced, able to feel the smooth texture of the scallop. Able to have smoothly wherever use(Beef Brisket Samhap, Pasta, Butter grilled etc..)

* It is a thin sliced product with a 3mm thickness of a key shell

* We vacuum seal our products in small portions so you can use as much as necessary

* As ready-to-cook
Description of the Product
3mm sliced, able to feel the smooth texture of the scallop. Able to have smoothly wherever use(Beef Brisket Samhap, Pasta, Butter grilled etc..)

* It is a thin sliced product with a 3mm thickness of a key shell

* We vacuum seal our products in small portions so you can use as much as necessary

* As ready-to-cook food products/ they are pre-prepared and washed

* They can be cooked/ right out of the package after thawing

●Usage : It serves as ingredients for cooking.

●SIZE 100g

L 1~1.5ea
M 2~2.5ea
S 3~3.5ea

●Raw Material : penshell

●Strength of the Item & Other info : Only the muscle part of pen shells. Cleande and quick-frozen under –40°C for vacuum packing / HACCP Certification.
It's on sale at the department store and in the Mart. It keeps one's taste with fast freezing and vacuum packing. Be being produced sanitally. Exports are readily available at any time. Have a patent for product.
Category of the Product
I want to get more details about the product
Company catalogues - Seohae Kijogae Fisheries Union Corporation