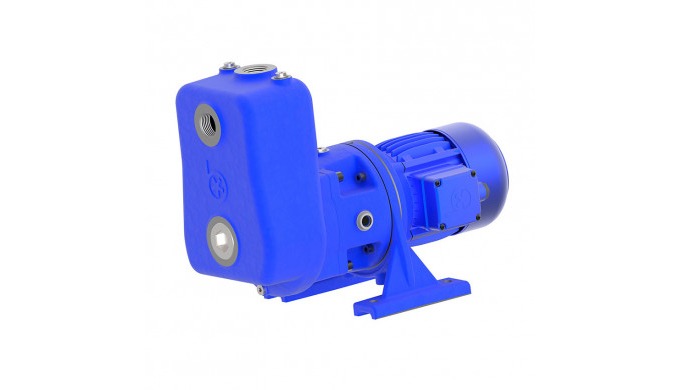 Horizontal End-Suction Pumps are centrifugal inline pumps with a compact design where the impeller is mounted onto the extended motor shaft.

These pumps are self-priming after initial filling.
All pumps are equipped with a single mechanical seal.

SBM Pumps are mounted next to or on top of the tank and they are suitable fo...
Description of the Product
Horizontal End-Suction Pumps are centrifugal inline pumps with a compact design where the impeller is mounted onto the extended motor shaft.

These pumps are self-priming after initial filling.
All pumps are equipped with a single mechanical seal.

SBM Pumps are mounted next to or on top of the tank and they are suitable for pumping air entrained coolant fluids, such as water-soluble coolants or cutting oils, as they occur in high speed turning, milling or grinding applications.

Volumetric delivery: up to 440 l/min
Delivery head: up to 20 m
Price of the Product
Price not indicated
Technical Details
Media : for coolant, cooling/cutting oils
Operation : electric
Priming : self-priming
Type : centrifugal
Domain : industrial,for machine tools,for the metallurgical industry
Other characteristics : compact,horizontal mount,close-coupled,suction,small,low-pressure,for emulsions,cutting fluid