DangGims Spicy taste | seasoned seaweed snack
- Product
Chungcheongnam-do -
South Korea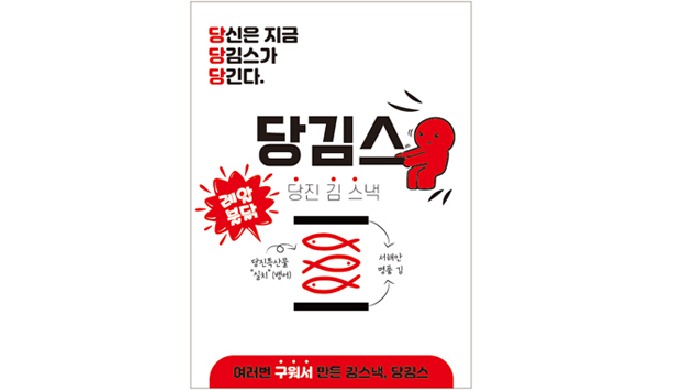 DangGims is made of Korean Seaweed from west coast of Korean Peninsula and 'Shilchi(Specialty of Dangjin-Si). High quality of dried laver contains protein and vitamin. And Shilchi also contains much higher calcium than anchovy. This Korean seaweed snack was baked several so that crispy and light because of non-frying. Suitable for anybody at anywhe
Description of the Product
DangGims is made of Korean Seaweed from west coast of Korean Peninsula and 'Shilchi(Specialty of Dangjin-Si). High quality of dried laver contains protein and vitamin. And Shilchi also contains much higher calcium than anchovy. This Korean seaweed snack was baked several so that crispy and light because of non-frying. Suitable for anybody at anywhere for anytime. Especially for the old who need more calcium in daily life, and even children to grow healthily.
Price of the Product
Price not indicated
Category of the Product
I want to get more details about the product
Company catalogues - YOOBIMUHWAN INC.