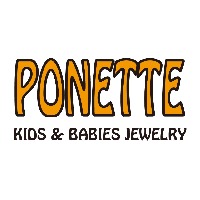 PONETTE
Contact - PONETTE
823, 28, Digital-ro 30-gil, Guro-gu
Seoul 08389
South Korea
Send a message - PONETTE
Legal information - PONETTE
| | |
| --- | --- |
| Nature | Head Office |
| Year established | 2018 |
| Describe your Company and attract Business opportunities | |
| Co.Registration No | 538-17-00731 |
| No employees (address) | 4 Employees |
| No employees | 4 Employees |
| Kompass ID? | KR123618 |
| Kompass member for | New |
| Membership | Booster International |
Company's Videos - PONETTE
Seok gyu Lee
BOARD OF DIRECTORS (CEO)
News - PONETTE
Previous news
Press release

Ponette CEO Interview

Date: October 15, 2019 3:00 PM

The only jewelry 'PONETTE' in the world for our children
Launched the brand based on 10 years of experience in the Korean jewelry industry.
A professional jewelry brand for children with aesthetics, durability and functionality.

Participate in an event

Venture Business Association Updates SVI Start (Startup Day)

Date: December 17, 2018 3:00 PM

Venture Business Association Incubation Center Seoul Venture Incubator (SVI) performed a year-end festival 'SVI Start Update (Start Date)' in an incubator with all members of SVI (childcare companies, program performers, graduate companies, etc.).
In addition, select a team mentoring time for the role model Human Library, which began in October, to plan your business strategy for the next 10 startups (startups). Team mentoring is being conducted by one MIT Venture Mentoring Service (MIT VMS) and a mentor (two or three) of complementary relationships.

At the site, communication with participating startups took place, including the opportunity to stimulate business growth, how to build overseas networks, and actual experiences that passed through Death Valley.
In the second half of this year, seven PSWC participating companies, SVI Acceleration Program (△ Salad Company (ABC Mart of Gel Nail Sticker)) △ PONET (Infant Handmade Jewelry) △ V Community (Book curation for 26 million library users) Platform) △ EntoBiz (Schedule-based Life Shot Place Recommendation App) △ Safety Assessment Solution (Chemicals Regulatory Response Platform) △ Burza (Performance & Event Brokerage App) △ Introductory Video of Pini (Knowledge Content Brokerage Platform) Talk to You (story about IR pitching) was held.

Participate in an event

Lotte Retail Business held the 2018 Global Youth & Startups Startup Competition

Date: October 29, 2018 3:00 PM

Lotte Retail Business Division, together with the Small and Medium Business Venture Department, Korea Institute of Startup & Entrepreneurship, and the Korea Small and Medium Enterprise Cooperation Foundation, announced on the 30th of 2018 Global Youth & Start for start-ups that are struggling to enter domestic and overseas distribution channels in COEX Hall C (3rd floor). It is said that it will proceed with the 'up business start-up war'.

'Global Youth & Startup Start-up Competition' is held every year to discover start-ups and provide them with opportunities to enter domestic and overseas distribution channels through the infrastructure only in Lotte's distribution business. Hit.

This year, a total of 300 start-up companies participated and 150 domestic and foreign MDs of 9 companies including Lotte Department Store, Mart, Super, Hi-Mart, Robs, e-Commerce (com), Seven Eleven, Home Shopping, and Asset Development. Product planners directly evaluate the competitiveness, marketability, and marketing capabilities of each company.
More news
Activities - PONETTE
Producer
Distributor
Service provider
Main activities within the Kompass classification
Secondary activities within the Kompass classification