Together 100years of NongHyup
Together 100years of NongHyup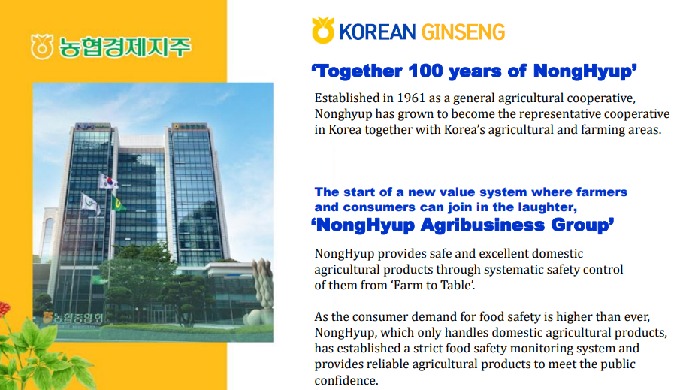 Start date: April 7, 2022 5:43 AM
End date: April 7, 2023 5:43 AM
Location: 16, Saemunan-ro, Jung-gu, Seoul, Republic of Korea
Red ginseng roots and products(extract, powder, sliced and honeyed, candy, etc.
As a representative agricultural association in Korea, we have been controlling the entire process from purchasing raw materials from our farmers and producing, distributing our ginseng products.

Provides safe and excellent domestic agricultural products such as Red Ginseng Extract, Red Ginseng Extract Powder.