Contact - HUDENS BIO CO., LTD.
318, Cheomdanyeonsin-ro
Buk-gu 61088
South Korea
Send a message - HUDENS BIO CO., LTD.
Legal information - HUDENS BIO CO., LTD.
| | |
| --- | --- |
| Nature | Head Office |
| Year established | 2013 |
| Describe your Company and attract Business opportunities | |
| Corporate capital | 200,826 USD |
| Co.Registration No | 128-86-88045 |
| No employees (address) | 30 Employees |
| No employees | 30 Employees |
| Kompass ID? | KR001925 |
| Kompass member for | + 7 years |
| Membership | Booster International |
Presentation - HUDENS BIO CO., LTD.
dental carbide burs, Bone subsitutes, dental porcelain and ceramics, Polymers, Dental & Medical Equipment, 3D Printed caffolds, polymeric resins, Solid Tungsten Carbide Burs, Self Curing Acrylic resin, Resin for Crown & Bridge, Soft Denture Liner, dental burs for dentist and dental laboratory, diamond dental burs, Light Curing Resin, resin for orthodontic

#Company Introduction :
Hudens was founded in order to produce and supply dental products that prioritized patient needs in 2013. Following the successful commercialization of our dental carbide burs, we are now recognized as one of the leading dental equipment manufacturers globally, best-known for our unrivaled high-quality products. With our concentration and continuous R&D in the field of dental materials (such as bone substitutes, polymeric resins, dental porcelain and ceramics, burs and alloys) and equipments, we will continue to pioneer and lead the global industry. In order to remain at the forefront of the ever-changing market, we promise our priority will be in continuous technological innovation and keeping customer needs top of mind.

#Strength :
High Quality, Resonable Price

#Main product:
1) BURSTAR-HP_Solid Tungsten Carbide Burs (Dental laboratory use)
2) BURSTAR-FG_Solid Tungsten Carbide Burs (Dentist use)
3) BURSTAR-D_FG-Diamond for dentist
4) EZ-TEMPO_Self Curing Acrylic resin for Temporary Crown & Bridge
5) EZ-SOFT_Soft Denture Liner
6) EZ-PATTERN_Self Curing Acrylic resin for Pattern
7) EZ-PATTERN LC_Light Curing Resin for Implant Jig & Pattern
8_ EZ-Orthopia_Self Curing Acrylic resin for Orthodontic
Company catalogues - HUDENS BIO CO., LTD.
Company's Videos - HUDENS BIO CO., LTD.
Brands - HUDENS BIO CO., LTD.
HAK NOH
CEO - Chief Executive Officer
SUJIN JEONG
Export Director/Manager
News - HUDENS BIO CO., LTD.
Participate in an event
Meet Hudens at SIDEX 2020 !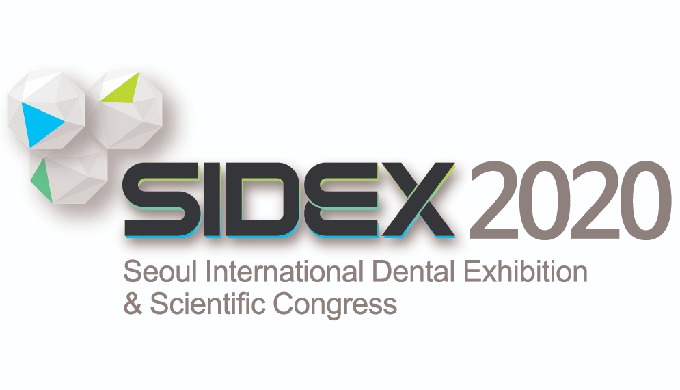 Date: June 4, 2020 3:00 PM
End: June 7, 2020 2:59 PM
Location: Seoul, Korea
Seoul International Dental Exhibition(SIDEX) kicked off in 2001 with 60 companies and 124 booths and in 2019, evolved into an international dental equipment exhibition accommodating 290 companies and 1,055 booths from across the globe. The event will provide great opportunities for visitors to view the latest products unit chairs and diagnostic equipment, diagnostic radiation instruments, laser machinery, diagnostic tools, implant tools and materials, dental pharmaceuticals and much more.

Hudens will participate in the SIDEX 2020, we are excited about the new products we will be releasing at SIDEX 2020.


* Date : 5th, JUN~7th JUN, 2020
* Location : Coex Hall A, C, and D1(24,352㎡) / SEOUL
* Booth Number : Please inquire for this

Hope to see you at worldwide festival of dental industry!


Jonathan Noh | Global Business Department
Mobile : +82-10-3505-2732
E-mail : jonathan@hudens.kr

Sujin Jeong | Global Business Department
Mobile : +82-10-4942-9154
E-mail : sj.noel@hudens.kr
Location - HUDENS BIO CO., LTD.
Opening hours - HUDENS BIO CO., LTD.
Key figures - HUDENS BIO CO., LTD.
Activities - HUDENS BIO CO., LTD.
Producer
Distributor
Service provider