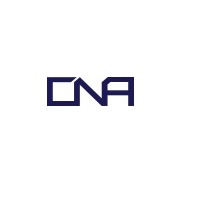 CNA Co., Ltd
Contact - CNA Co., Ltd
160, Hyanggyo-ro, Paldal-gu, Suwon-si
Gyeonggi-do 16263
South Korea
Send a message - CNA Co., Ltd
Legal information - CNA Co., Ltd
| | |
| --- | --- |
| Nature | Head Office |
| Year established | 2016 |
| Activity | |
| Co.Registration No | 788-88-00340 |
| No employees (address) | 4 Employees |
| No employees | 4 Employees |
| Kompass ID? | KR001353 |
| Kompass member for | + 6 years |
| Membership | Booster International |
Presentation - CNA Co., Ltd
#Keyword
Wireless Charger, Frame Type Smart Wireless Charger, Car Smart Wireless Charger, Self-ordering smart wireless charger, Self-ordering, wireless
#Company Introduction
CNA is a company that specializes in RF control solutions. CNA develops and produces equipment and services using NFC and induction current.
CNA pursues technical innovation with a slogan " Make it easy, Life smart". It is the very dream of CNA that developing innovative product by making simple analog product into differentiated smart function and letting customer satisfaction, trust, and further human life more abundant based on the development.
# Strength
? Solve wireless charging and NFC interference problems
? NFC tag technology including LBS information by entering store code and table number in URL address
- Big data can be obtained through offline and online
? Security solution to prevent false orders:
- Proceeding order when sensor is detected to prevent false orders
- Use one-off URL to prevent external use
? Universal high-speed charging regardless of brand of mobile phone: Android (Samsung, LG, Huawei), IOS (Apple) Quick charge support
# Video URL
https://youtu.be/Y75V9KguxDk?t=64
https://youtu.be/nyCKcw3V2UE?t=2
#Product
1_XC-220 | Wireless Charger
2_XV-100 | Self-ordering smart wireless charger
To purchase a sample, please click on the link below.
On-line Sample Mall
News - CNA Co., Ltd
Previous news
Participate in an event

New XCAN is on exhibition at CES2020. It's a great chance to meet CNA.

Date:

End:

Location: Tech West, Sands Expo, Level 2, Halls A Booth # 40721, CES2020

Now, CNA is participating in CES2020, Las Vegas.
We introduce New XCAN and Smart wireless Charger for Vehicle in CES2020.

Visit Our booth.
It is a great opportunity to meet XCAN.

You can find CNA at Tech West, Sands Expo, Level 2, Halls A, Booth# 40721.

Press release

Being Part of TIPS program and an accelerator program

Comax Ventures, established as a subsidiary of COMMAX, entered the venture ecosystem by being registered as an accelerator and a TIPS operator by the small and medium venture company. COMMAX VENTURES currently runs a TIPS program and an accelerator program. Startups that have participated in the TIPS program include △ Enterple △ Bono IC, △ Swan Electronics △ Friendsmon △ Made in Lab △ Ami Kurex △ Dong Gobi Soft. In the Tips program, the company invested 4 billion won in fund with KOSCOM.
This year, 10 startups including △ DVD Lab △ Video Monster △ CNA are selected and operated through technology convergence contents specialized program.

Participate in an event

Invited to Shandong to negotiate the intelligent wireless charging platform

With the popularity of smart phones, a lot of people using the phones has been increased. At the same time, the need o charging is a big problem. However, this is not a problem for CNA. According to Cha Dongsu, CEO of CNA, the intelligent wireless charging platform developed by CNA Co., Ltd. can automatically charge at a high speed when the mobile phone is placed on the mobile phone, and the vehicle-mounted type can also realize automatically running navigation and wireless charging. He hopes that this product can cooperate with Chinese companies to develop the Chinese market.
According to Jin Xiaofeng, the head of the Shandong International Investment Promotion Center, nearly 20 Korean companies were organized to negotiate in Shandong. After four days, they entered Weihai, Weifang and Rizhao. The enthusiasm of the Korean companies was very high. with communication with local companies, many projects have reached preliminary intentions.

Participate in an event

Participating 2019 Global Sources Startup Launchpad - Future of Lifestyle

2019 Global Sources Startup Launchpad - Futre of Lifestyle
Featuring a full day of talks and panels, the Future of Lifestyle conference invites dozens of experts who are shaping our world to share their insights into technology's role in 5 broad categories: At home, at Work, on the go, mind & body, play & learn.
Exhibit to 30,000+ global buyers from 150+ countries and get your product into retail. Startup Launchpad attracts quality buyers, distributors, and retailers to our 4-day show and gets your product in front of the decisionmakers who stock store shelves and online shopping platforms.
More news
Company's Videos - CNA Co., Ltd
Executives - CNA Co., Ltd
DongSu Cha
CEO - Chief Executive Officer
Myeongkwan Jo
Marketing Director/Manager
Activities - CNA Co., Ltd
Producer
Distributor
Service provider
Main activities within the Kompass classification
Secondary activities within the Kompass classification