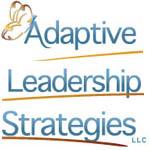 Adaptive Leadership Strategies, Llc
For Business and Organizational Leaders
Contact - Adaptive Leadership Strategies, Llc
11710 Plaza America Drive Suite 2000
Reston VA 20190
United States
Send a message - Adaptive Leadership Strategies, Llc
Legal information - Adaptive Leadership Strategies, Llc
| | |
| --- | --- |
| Nature | Head Office |
| Year established | 2011 |
| Describe your Company and attract Business opportunities (SIC87) | Business Services, Not Elsewhere Classified (7389) |
| No employees (address) | 0-9 Employees |
| No employees | 0-9 Employees |
| Kompass ID? | USN12155562 |
| Kompass member for | + 2 years |
| Membership | Booster |
Presentation - Adaptive Leadership Strategies, Llc
Adaptive Leadership Strategies, LLC, offers coaching and consulting solutions to help companies develop and grow top talent. Based in the Washington, DC area, our coaches work with clients to drive change and improve performance. Our strategic approach begins with working to strengthen alignment between organizational and individual, and/or team objectives. We partner with companies to help top talent better manage change and transition, and improve operating results through the strategic development of leaders and high potential employees. From the beginning of the employee lifecycle to the end, our coaches and strategic partners provide information to help companies select the right people for key positions and manage them to their full potential. Mobility and Relocation Coaching Few circumstances can bring about more change and transition than a relocation assignment. We offer coaching programs for transferees, their accompanying spouses and partners to help them better adapt to new responsibilities and locations, to achieve more successful relocation assignments.
Company's Videos - Adaptive Leadership Strategies, Llc
General Information - Adaptive Leadership Strategies, Llc
News - Adaptive Leadership Strategies, Llc
Other
Improving Relationships: Peer Coaching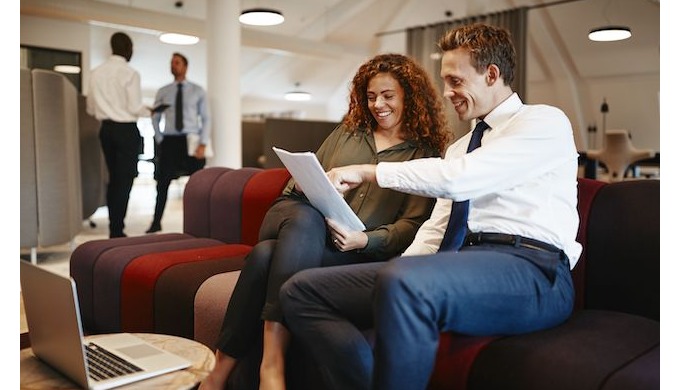 Date: April 8, 2021 12:51 PM
End: April 8, 2022 12:51 PM
Peer coaching is an effective arrangement where colleagues at an equal level are able to help each other with their professional development, either formally or informally. Peer coaches can offer candid and honest advice from a different perspective to that offered by traditional coaching or manager-employee relationships. This method can be highly beneficial for organizations seeking to improve the professional relationships and dynamics within their teams.
Perspective.
A peer coach relationship enables individuals to gain insight into the perspectives of others performing a similar role or at the same level within their organization. By sharing their perspectives and having frank and honest conversations, a greater depth of relationship is established between peers and colleagues.
Shared accountability.
With the absence of a power hierarchy, peer coaching relies on shared accountability between all participants. With each party taking an equal role in holding the other to account, team members rely increasingly on each other to 'look out' for them and bring potential issues to their attention.
Teamwork.
Peer coaching can offer additional opportunities for colleagues and teams to work together. As they get to better understand their colleagues they will become more aware of how their individual skills and perspectives can be used collaboratively. The peer-to-peer coaching relationship can also open up a dialogue for team members to reach out for help or assistance with a project or task.
The benefits of a peer coaching program are plentiful, but can only be achieved when the work environment is supportive of team accountability. This can be initiated through a number of means, including team building and coaching programs. If you would like assistance with designing a program to meet your organization's needs, please
get in touch
. We would love to talk with you!
Other
Improving Relationships: Cohort Learning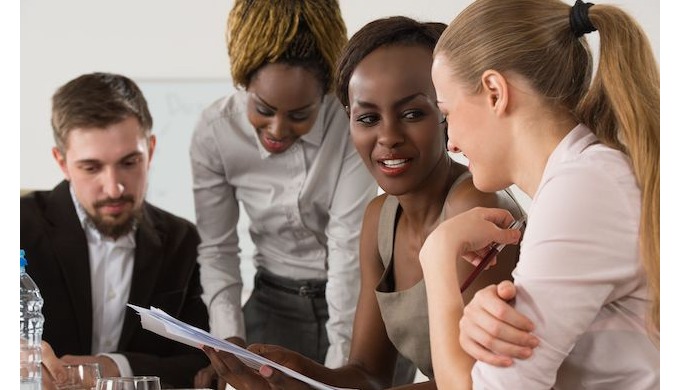 Date: March 17, 2021 1:11 PM
End: March 17, 2022 1:11 PM
Cohort learning brings together peer groups with a common training goal to learn and develop together. It is a particularly popular approach for those looking to develop their management competencies, perhaps when transitioning into a management or leadership role. Individuals participating in a cohort learning program find several benefits over other training approaches that enhance their own professional behaviors and communication skills, improving their relationships with team members at all levels.
In particular, cohort learning provides the following unique opportunities:
The perspective of others.
When learning as part of a cohort, employees are exposed to the differing perspectives that exist amongst their peers and colleagues. Participants share and exchange ideas, expanding their awareness of others' views and experiences. Through sharing their experiences, participants foster a greater sense of understanding and improve their ability to articulate their own viewpoints effectively and professionally.
Collaborative working.
The collaborative nature of cohort learning can enhance the learning of an individual, making the training more valuable and effective. In some cases, it has been found that learning is significantly better remembered through interacting with others.* Additionally, collaboration as part of cohort learning provides an opportunity for participants to experience tackling difficult situations as a group. Through group exercises peers work collaboratively on a problem or task, increasing their ability to work effectively as part of a team.
A new professional network.
Through participating in cohort learning, employees form a new network, potentially introducing them to new professional contacts in their organization or field of work. Not only is this network itself likely to be hugely beneficial as they continue through their working life, the experience of forming new working relationships is likely to enhance their existing networking skills for the benefit of themselves and their employer.
Cohort learning can be beneficial not just in terms of increasing the participants' skillset, but also by increasing the effectiveness of the learning experience. This can be further enhanced when combined with other training and development approaches, such as one-to-one coaching, as part of a blended program. We hope you will
contact us
to discuss how one of our tailored learning and development programs can support your organization's unique needs and contribute to your overall professional growth strategy.
*
According to a 2019 article by Josh Bersin https://joshbersin.com/2019/05/the-power-of-collaborative-learning-more-important-than-ever/
Location - Adaptive Leadership Strategies, Llc
Key figures - Adaptive Leadership Strategies, Llc
Activities - Adaptive Leadership Strategies, Llc
Producer
Distributor
Service provider
Other classifications (for some countries)
SIC (US 1987) : Business Services, Not Elsewhere Classified (7389)
NAICS (US 2012) : All Other Business Support Services (561499)
NAICS (US 2012) : Other Management Consulting Services (541618)
SIC (US 1987) : Business Consulting Services, Not Elsewhere Classified (8748)